After-School Programming
Lehrman offers robust after-school programming options for students in Early Childhood through Grade 5. From science and basketball to art club and ballet, there is an option for every Lehrman student to explore his/her interests and passions.
See below to learn more about our Spring 2022-23 Program Offerings.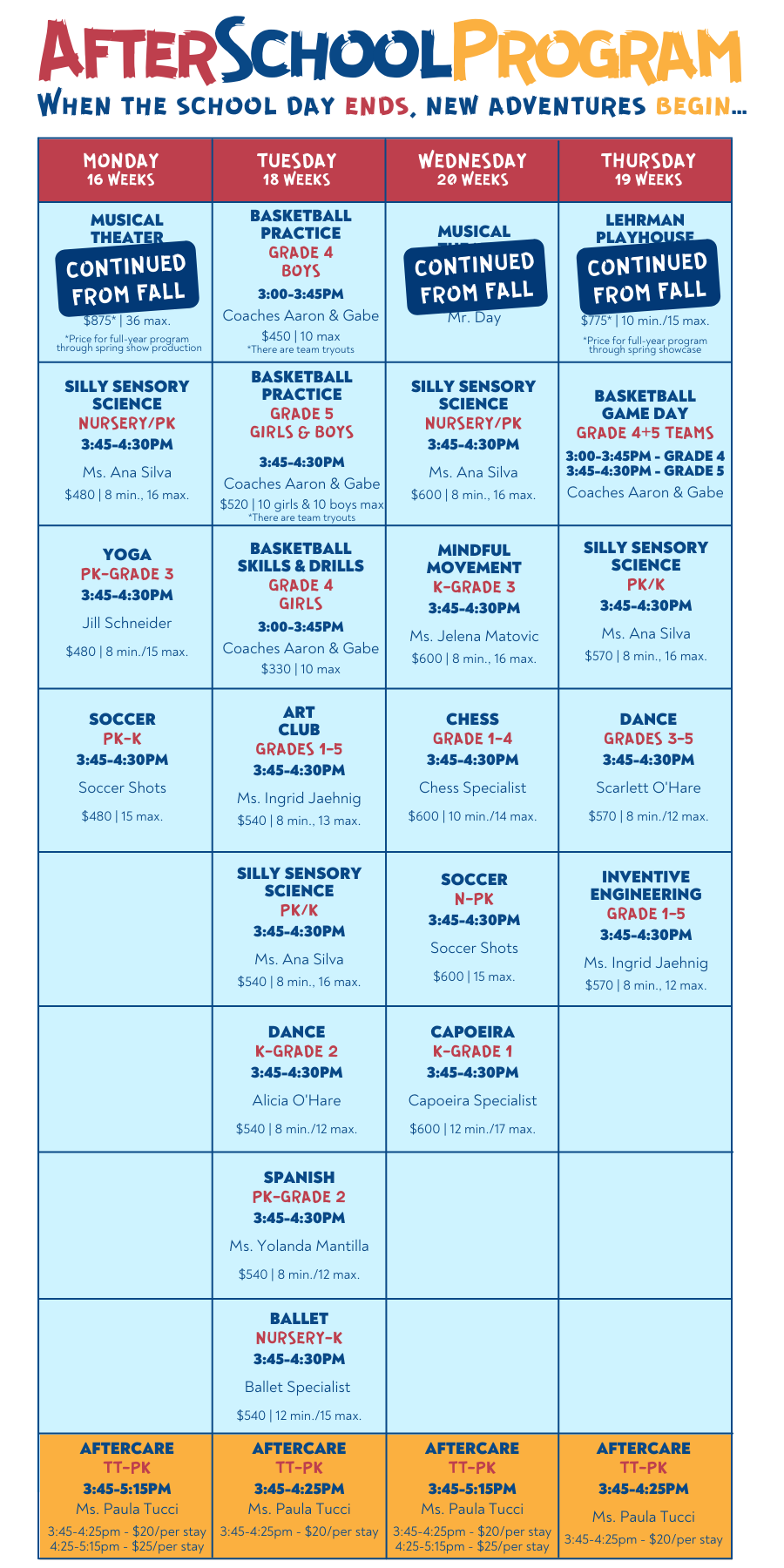 After-School Program Policies
The withdrawal/drop-out period ends Wednesday, January 11; after January 11 no refunds will be issued if your child(ren) does not continue with an After School Program
Early Childhood children who are not picked up on-time will be brought to After Care with Ms. Paula; parents are responsible for the fee associated with the After Care stay
An elementary child picked up late three (3) times will no longer be able to participate in his/her after school activities
All After-School Program pick-ups are walk-up only. Children are dismissed from the Welcome Center. Parents must park and walk-up to take their child(ren).