Technology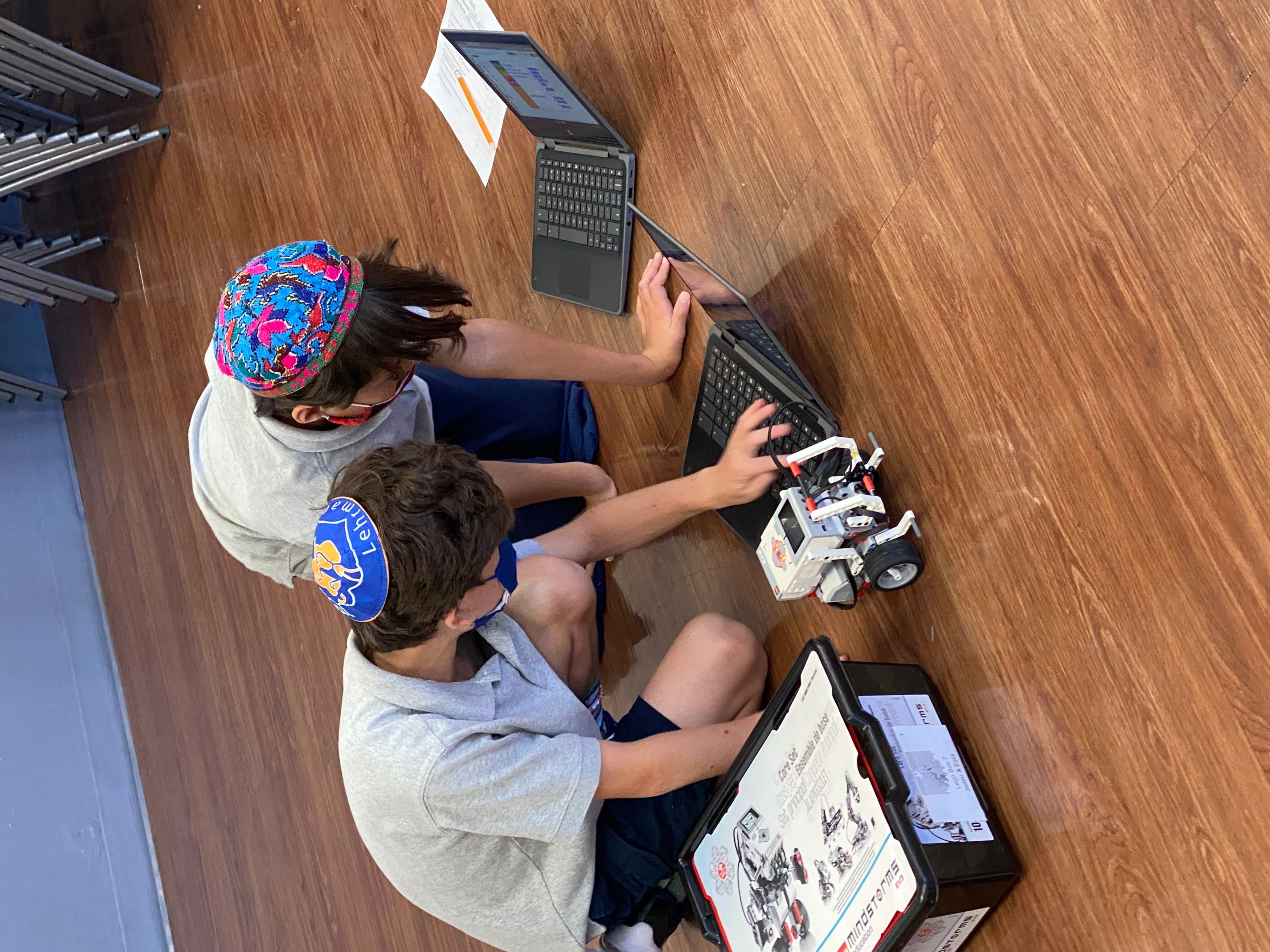 At Lehrman, technology is considered a tool and resource to enhance learning, ensuring it is interactive, personalized, and adaptive. Technology is used in all subject areas in both the General and Judaic Studies curricula, in addition to time spent in technology related classes. We are committed to meeting the unique needs of each student, and our use of technology helps nurture a student-centered learning environment in which collaboration and communication are daily occurrences of the student experience. We reinforce digital citizenship throughout the year to teach the importance of a positive and safe online presence to go along with the values we teach.
Our school has a dedicated 1:1 technology device program in grades K-5. Always having technology available when needed ensures that technology is a tool that can assist all students with their learning. As a Google school, the Google Apps for Education suite of tools helps provide a real world, productive, collaborative student experience.
Lehrman introduces science, technology, engineering and math (STEM) to our students through fun, exciting hands-on learning in our 3rd through 5th grade Robotics program. Students engage in hands-on STEM experiences, building confidence, growing their knowledge and developing habits of learning and collaboration, and gaining real-world problem-solving experiences through a guided robotics program.

Lehrman partners with the Miami Jewish Day School Robotics program and FIRST Lego League used in many Jewish day schools throughout South Florida. Our 4th and 5th grade students use the Lego EV3 model to compete with students from other schools to demonstrate their mastery of coding.
Our robust professional development program helps our teachers incorporate technology into their classrooms. Every classroom includes an interactive Whiteboard and all teachers have a device provided to ensure they have whatever is needed at their ready. Our teachers are encouraged to explore new teaching methods that allow them to spend more time working individually with students and less time in the front of the room.
Our approach to technology is to encourage students and teachers to be comfortable and familiar with technology, as well as to be curious about and experiment with the technologies at hand and to dream of what they can build for the future.