Give Miami Day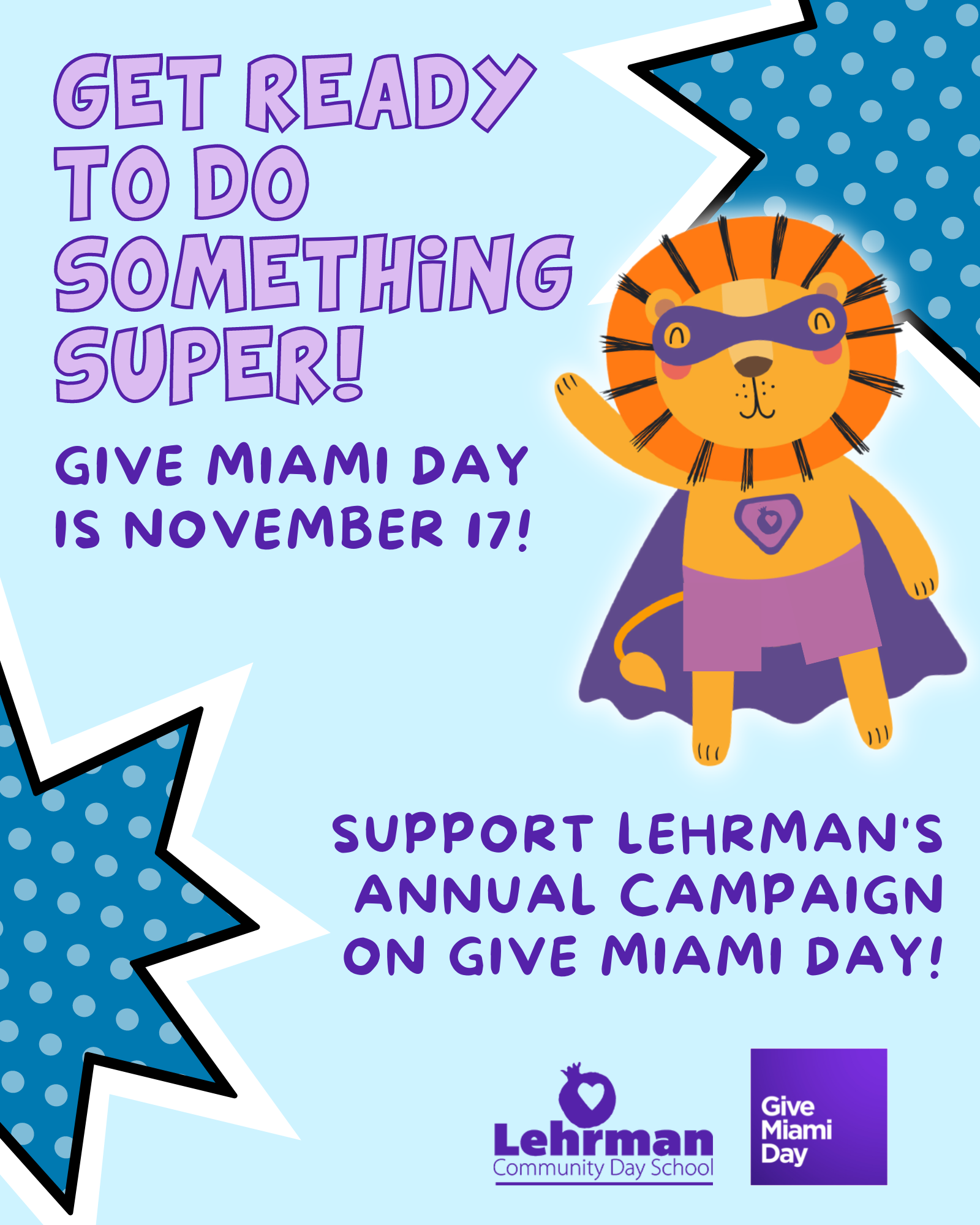 What is Give Miami Day?
Give Miami Day (GMD) is a community-wide day of giving hosted by the Miami Foundation. It is also your chance to do something SUPER for our school!
Why should I support Lehrman on Give Miami Day?
The Miami Foundation provides a bonus gift to Lehrman at the end of GMD, which increases the total dollar amount our school receives. All gifts made to Lehrman on Give Miami Day benefit our school's Annual Campaign.
What is Lehrman's Annual Campaign?
The Annual Campaign is essential to our students' education and crucial to the continued commitment Lehrman has to its mission. Tuition meets approximately 85% of our budgetary needs; the Annual Campaign helps offset this gap.
Funds raised for the Annual Campaign allow Lehrman to: enhance security, provide faculty bonuses and professional development, purchase upgraded technology for classrooms, host student-life opportunities, retain and recruit faculty, and provide need-based tuition assistance for families.
How can I make a gift?
On November 17 visit GiveMiamiDay.org/LehrmanGives to make a one-time gift. If you would like to make a pledge, or set up monthly payment installments, please write to rschilt@lehrmanschool.org or call 305.866.2771 x48.
What is the goal for Give Miami Day?
Our goal is to reach 100% parent participation. No gift is too small!
Can I support the Annual Campaign on any other day?
Of course! You can support Lehrman's Annual Campaign 365 days a year by visiting LehrmanSchool.org/AnnualCampaign. Just remember that when you donate on GMD through the Miami Foundation's platform, Lehrman receives a bonus for every dollar fundraised.